We were able to snap a photo of 3 generations of women whos lives were made better by the men they married.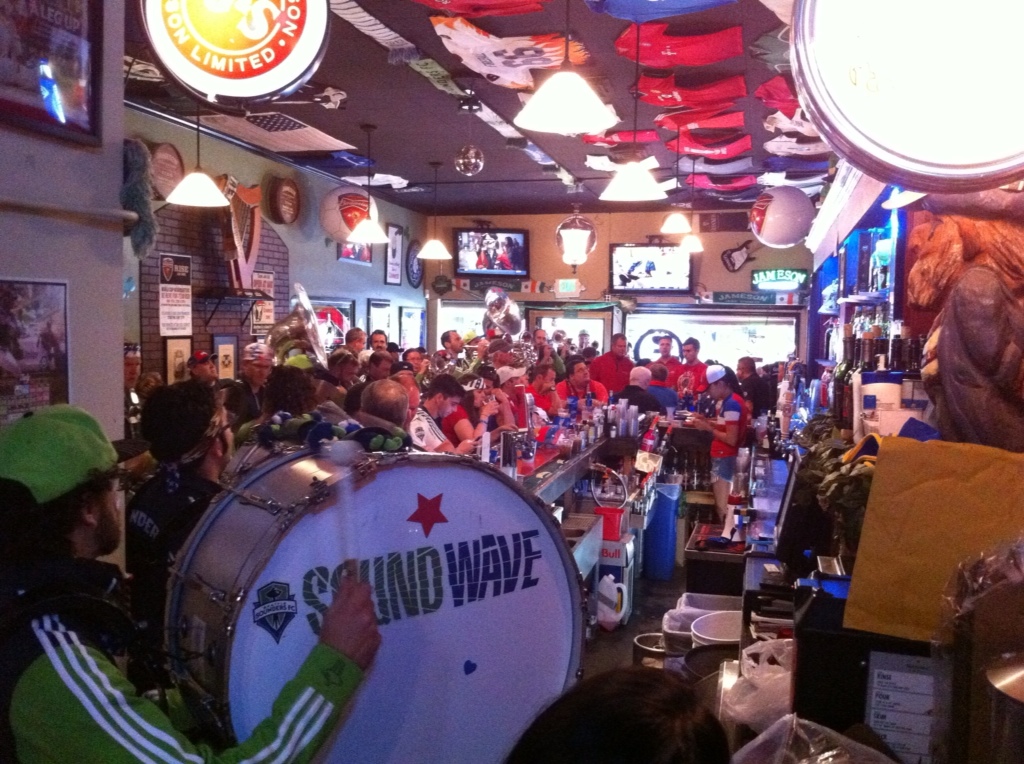 It was World Cup time of course and we caught the U.S./Germany game at The Twisted Kilt in Puyallup, WA. Someone must have known we were coming because the Sounders' (U.S. Team captain's home team) official samba/team band Soundwave was there to entertain us at half time. Packed of emotional drunks at 9am, ah, sports.

After a few tragic events this year Sarah and I realized the importance of family and the value of doing today what you almost put off until tomorrow. By the end of this trip we will have visited as much of our family as we've seen in the past 30-40 years! After leaving Victoria we took the ferry down to Port Angeles for a few weeks stay with Sarah's family in Redmond, WA.