My review of Canada's French-est city is a glowing one. I'd like to add as an amusing side note that I have never been to Europe and therefore, will find myself in Europe in the next few weeks saying, "Hey, this looks just like Montreal!" You're welcome, Canada.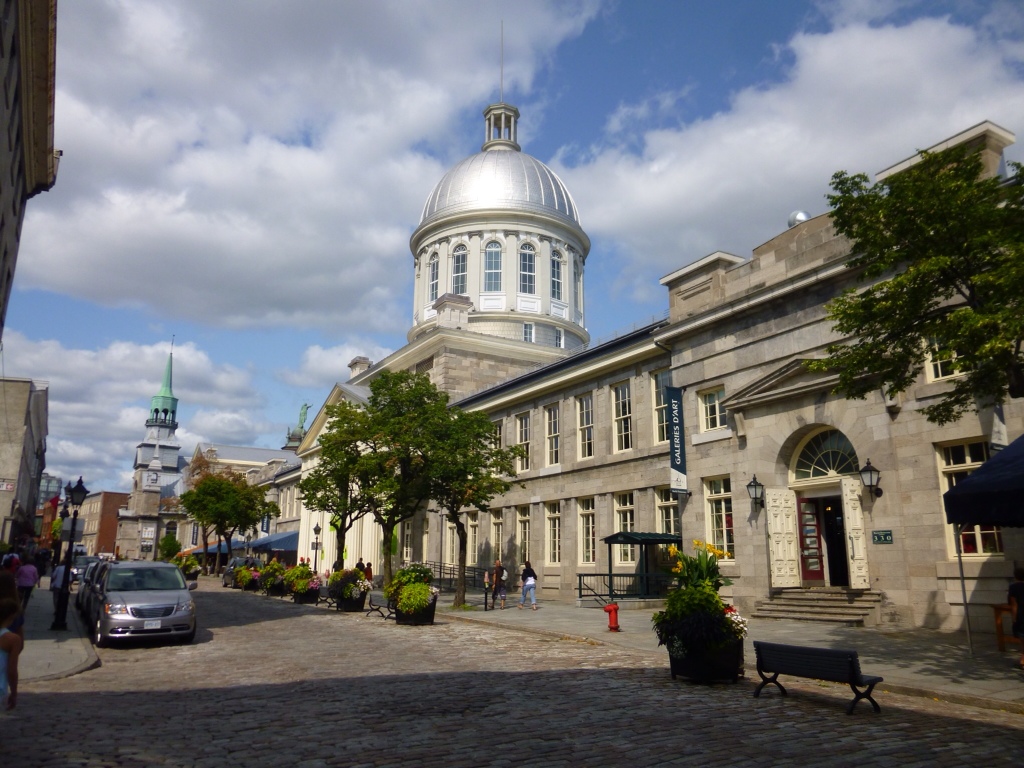 These women are chic, polished and fashionable. A pair of ass kicking, sexy legs seems to be a birthright. There goes another one. It might be the high heels, it might be the short shorts, it might be that they go swiftly to and fro on foot or by bicycle. As with many cultures, the priorities are different than those typically North American. Even the crusty punk teens and the urban backpackers look like they could help me choose a good wine to go with my poutine.
Let's cut the BS and get right to the important stuff, the FOOD. Yesterday I experienced a 24 hour snack bar offering 33 kinds of poutine. So the basic elements of poutine are french fries, large, handmade cheese curds, and gravy. I chose the style that also had smoked meat, onions, sour cream, mushrooms, and pepper sauce. Roger deliberated over his choice for a long while before selecting whatever it was he selected. Unfortunately, the embarrassed waitress mixed up his order and arrived with something significantly more heart attack-y (that's saying a lot) and asked if he would like it or if he would wait longer for the actual thing he ordered. Well, clearly the universe wanted Roger Ley to have the poutine smothered in ground beef, pepperoni, sausage, and bacon so he (we) ate it and made Homer Simpson sounds. A delightful friend served us traditional Montreal smoked meat one day for lunch (alongside blueberry pancakes, naturally) which I think I could eat every day. Like every big, diverse city, there are a dirth of options and we've also eaten some fabulous Vietnamese, Lebanese, and Italian food. My favourite so far was a surprise. Surprises are always the best. We were brought to a vintage and second hand store that frankly boasts the policy, "We buy all your clothes immediately after selection. You probably look better naked anyway." An effervescent, curvaceous shopkeeper with bright pink lips and a tight, black and white striped dress greeted us warmly as we stepped in and offered us a shot glass of coriander lemonade and freshly made curry seasoned popcorn. She declared proudly that all the food was made from fresh, organic ingredients as she sashayed away between the bins of bright scarves. Both of those free snack offerings were so delectable that I made note of other things in the deli case to make sure I copy them asap. I spotted a tomato mango salad and a salad of grated carrot and brown rice with a balsamic vinaigrette dressing. Soon we commenced the typical thrift store dance involving looking hungrily for good quality scores and looking sarcastically at the items that we found humorous, all the while sharing your finds with your browsing buddies for a richer shopping experience. Sometimes you can explicitly picture the character that once wore an article of clothing and what they got up to in it (priceless). Downstairs was an epic costume "library" full of rentable masterpieces and home made finery from every era and for every occasion. We devoured some freshly baked biscuits with large chocolate wafers in them on our way out the door. They were soft with gooey melted chocolate and just the right amount of sweetness. My singular score was yet another pair of sensible shoes.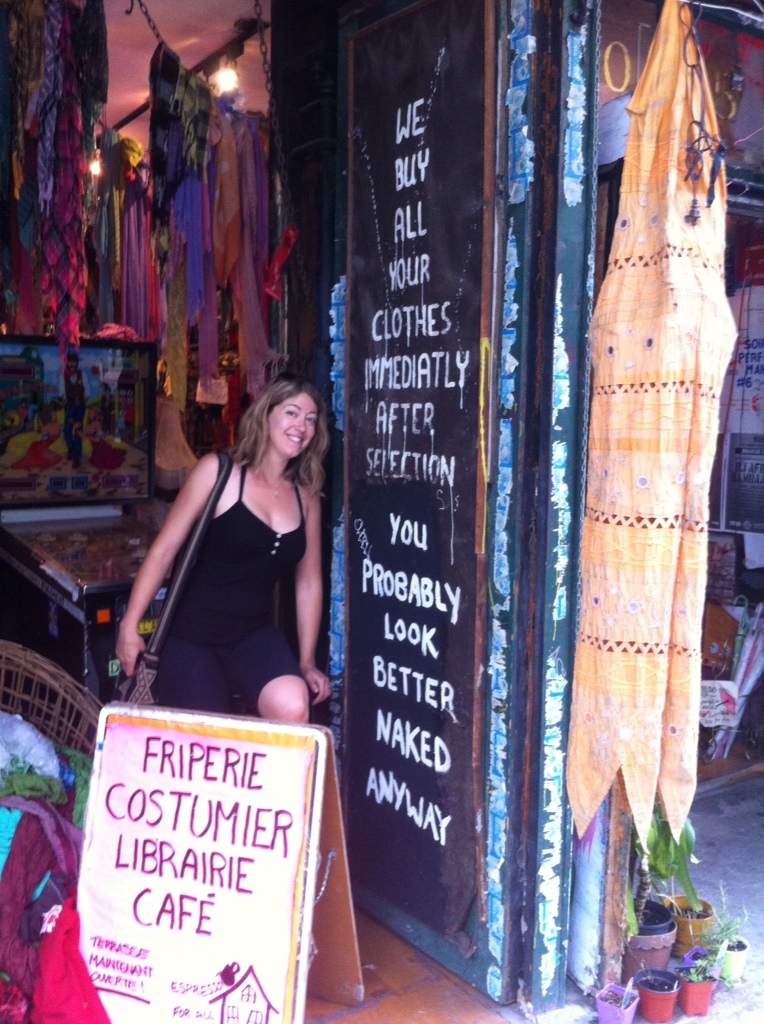 Click here to see more Montreal photos:
[AFG_gallery id='4′]