Here we are in the gently rustic, cobbled seaside charm of Mevagizzey, Cornwall, UK. The fishing villages are full of history, magic, intrigue. Rich, heavy meals are all part of it. I'm not planning to hold back my enthusiasm for the Cornish pasty, fish and chips, Cornish ice cream or cornish clotted cream on a scone with jam. I may eat like a hobbit for a few weeks and then just deal with it later when there are no obvious "high energy" delights lying around every corner. Unique local food with a story or made with love by an English family member trumps all. Sitting on a seaside peir clutching my gloriously greasy, salty, vinegar soaked battered fish, I decide to risk setting down my chips near the thieving sea birds in order to remove my flip flops before they drop off my dangling feet into the brine.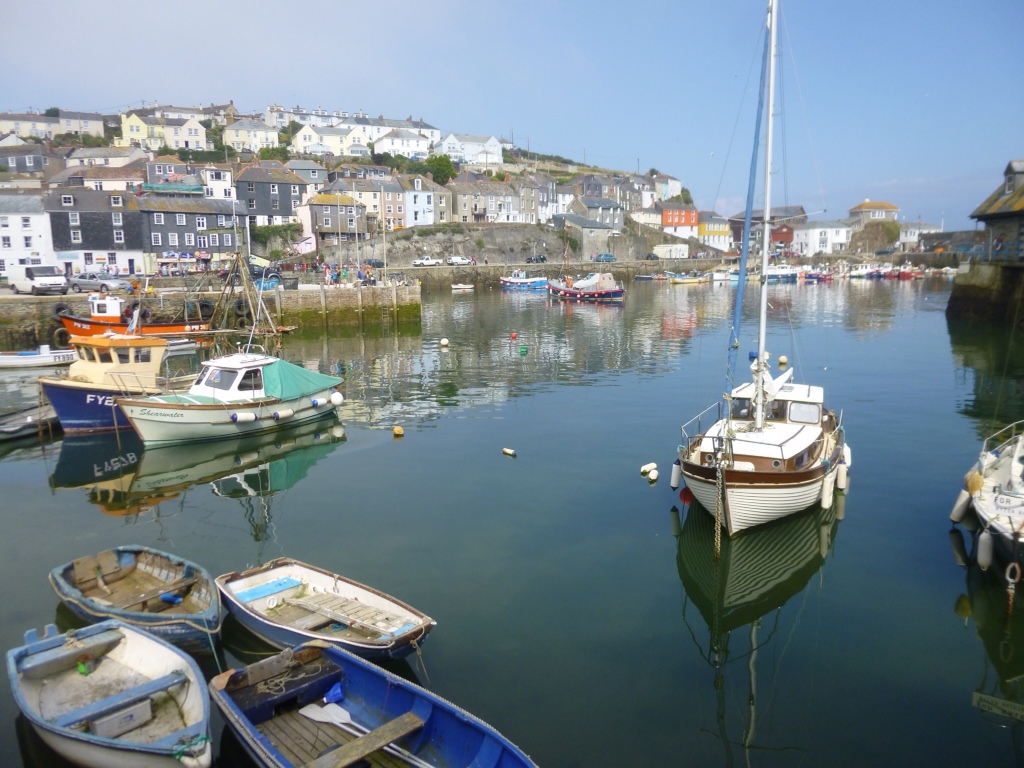 What would any culture be without the true meaning of the word "culture," hand crafed local fermentaion. Cask ales and ciders are drawn from their kegs by hand, not pressurized so the beverage need not be overly fizzy or cold. Trying each ale, lager, stout and cider is a must (in a small glass). The alcohol percentages vary wildly so it's good to ask. A thick, cloudy, stout may be quite light and a cystal clear brew may be packing 8% alcohol. Everything tastes better when you're perched on a well worn, dark, wooden stool, with well polished brass counters reflecting their stories in a warm glow. One pub had framed painted portraits on the wall that looked like they came straight out of Hogwarts. I swear their eyes were following me.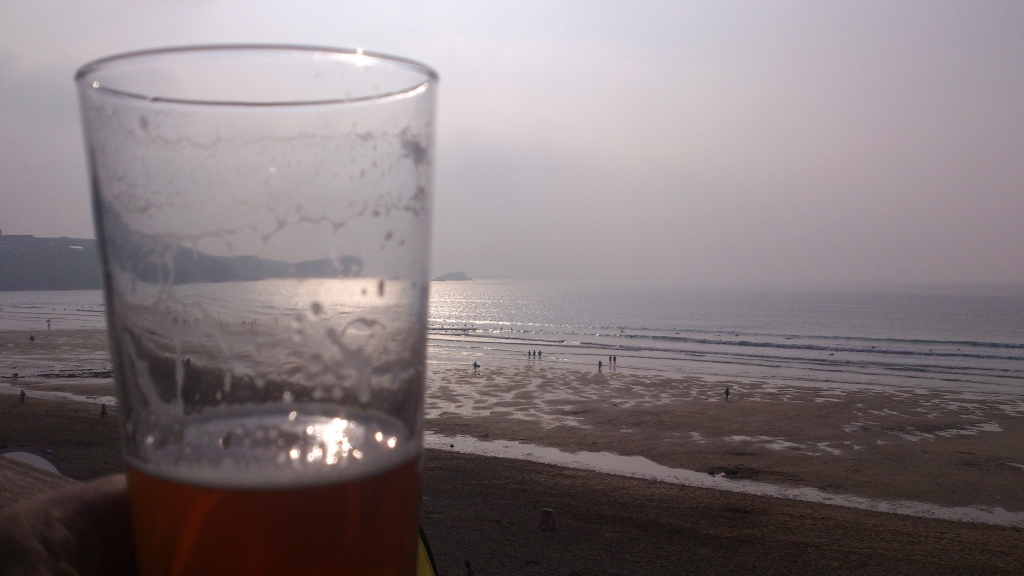 Going with the flow takes on new meaning as we notice that each port town we visit is either a glittering, expanse of sea green dotted with fishing boats or a tidal flat of beached vessles sitting at precarious angles amonsgst slimy ropes and bouys. It all depends on the ever reliable rise and fall of the tides. The mystical lunar cycles and daily ebb and flow can dramatically affect your beach walk or your view from the harbourside pub.
Inummerable generations of fisherman have flung nets and hauled ropes along this very wall. The place teems with history and intrigue. The ghosts of smugglers and pirates, sailors and sea monsters whisper between the exquisitely hewn stone walls. The sagging supporting beams of an old three story home to my left are made of the wreckage of an old ship. Within each nook and crooked wall, bent by time or bomings in WW2, lies a souvenier store, a boutique or a quaint pub.